Seafood Throwdown
Thursday July 27, 2017 at 5:30 p.m.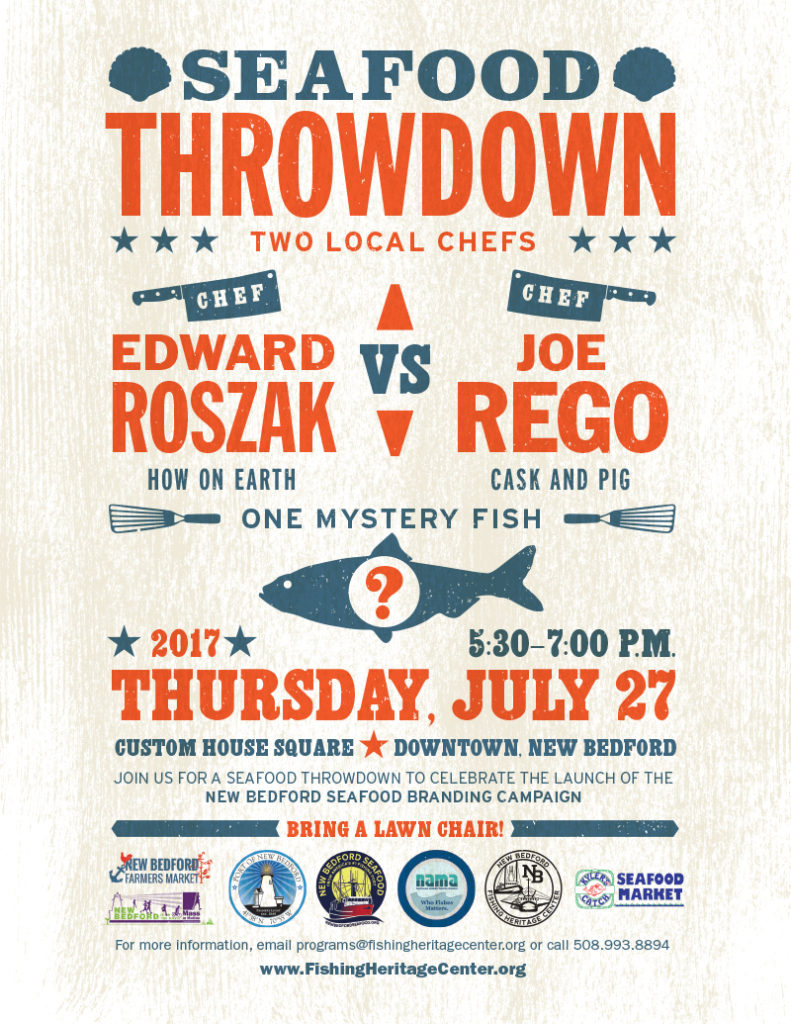 Fish Fry Fundraiser!
Friday July 28, 2017

Support the Center while enjoying local seafood and chowder!  Live music and a fantastic auction round out the evening!
Ticket are only $35 per person; children 12 and under $15 each.  Purchase at the Center or on-line.
Nautical Tattoos and the Stories Behind Them: Portraits by Phil Mello
Exhibit opening August 10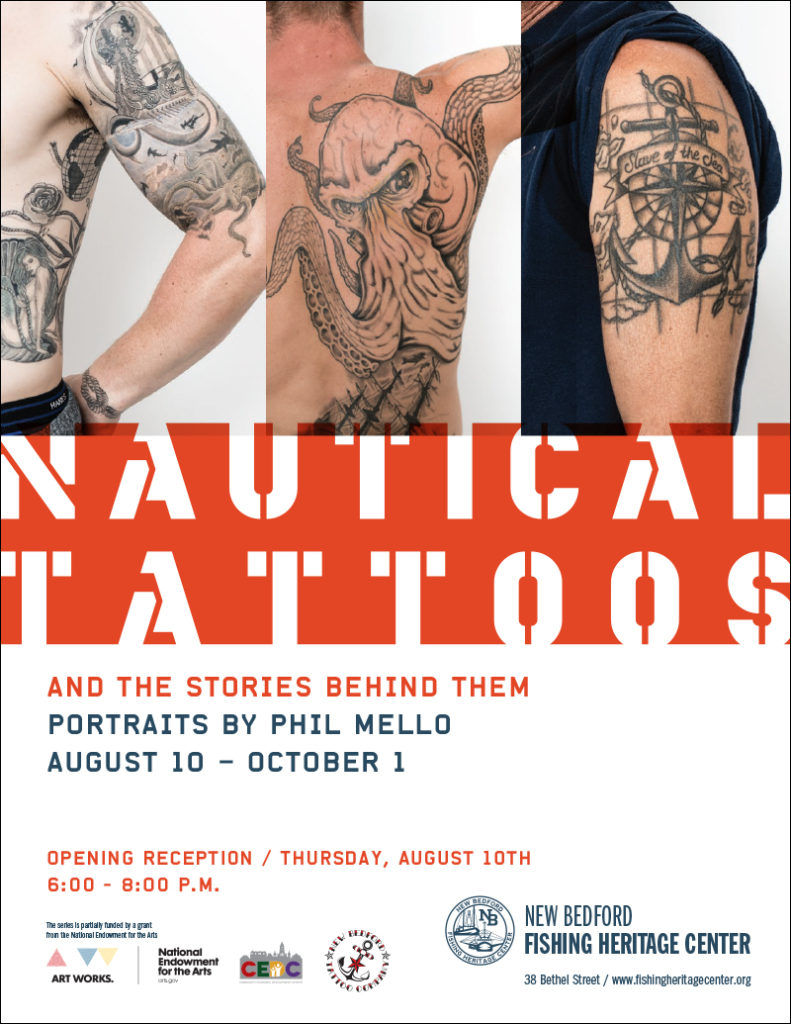 Film Premiere!   Finest Kind: The New Bedford Fishing Industry
Sunday, August 13 at Greasy Luck Brewery 791 Purchase Street New Bedford