A Day in the Life with James "Jimmy" Dwyer, Jr.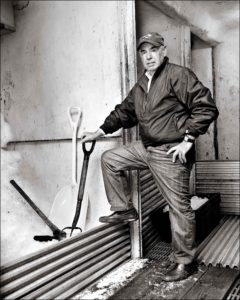 The New Bedford Fishing Heritage Center's A Day in the Life speaker series continues on Thursday, January 18th  at 7:00 p.m. with James "Jimmy" Dwyer, Jr.  as he talks about life as a lumper and the changes he has seen in his almost 60 years on the waterfront.
Jimmy began his career as a lumper at the age of 16 when his father asked him if he wanted to help unload 85,000 pounds of fish from the F/V Solveig J.  He earned $8 for a day's work.  He was a longtime member of the Fish Lumpers Union, Local 1749.  He also served as secretary, treasurer, and business agent for the union.
Lumpers have been a part of  the New Bedford waterfront for decades, providing a valuable service to the vessels.  A lumper unloads the fishing vessel when it returns to port.  They also clean and sanitize the holds before refilling with ice for the vessel's next trip.
Admission to A Day in the Life is free for members; $5 for non-members.  The Center is handicap accessible through the parking lot entrance. Free off-street parking available. The Center is located at 38 Bethel Street in New Bedford's historic downtown.
By the Sweat of Our Brow A Performance by Sylvia Ann Soares
The New Bedford Fishing Heritage Center is pleased to present By the Sweat of Our Brow.  Created from the oral history interviews of elder Cape Verdean longshoremen of International Longshoremen's Association Local #1329, the performance brings their stories to life. The performance will take place on Friday, January 26th at 7:00 p.m. at the Center.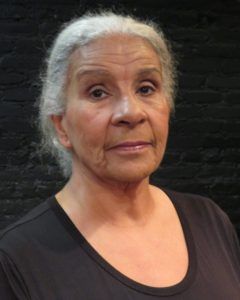 Created in 2009, Ms. Soares used the oral history interviews she conducted with Cape Verdean and African American union members to create this performance telling the untold stories of Rhode Island's labor struggles and culture through the experiences of the members of ILA #1329  The ILA # 1329 has a rich history which is linked to the African American civil rights movement.  Founded during the Depression, the union struggled against shippers, employment discrimination, and union busting.  Ms. Soares' father, Arthur S. Soares, was a long time member as well as President of ILA #1329 for 16 years.  He was the first Black President of the Propeller Club of the United States Port of Narragansett Bay.  Many of those interviewed also were the first to hold positions within various government organizations.  By the Sweat of Our Brow is the motto for the association.
Admission is $8 for members and $10 for non-members.  Doors open at 6:30.  Free off-street parking available. For more information, call (508) 993-8894 or visit fishingheritagecenter.org.
Sylvia Ann Soares is a gradute of CCRI '93 and Brown '95. A member of  SAG-AFTRA and AEA, Ms. Soares worked in New York's 1960's Black Theatre Movement. Her stage work includes: Boston's Huntington, LA Shakespeare, LA Mark Taper, NY Public and Trinity Rep. She has appeared on television including: PBS American Playhouse's Three Sovereigns for Sarah , Kojak, Police Story, Baretta, Good Times. Sylvia has created, produced, performed for Providence Dept. of Art, Culture and Tourism and local RI theatre. Illustrated talks funded by RI Council for the Humanities are: "By the Sweat of Our Brow" an oral history of ILA #1329; "Kerosene Lamp Church" on 1st Cape Verdean Protestant church in America; and, "A Tribute to Eddie Soares", uncle, RI Jazz musician. In 2013, RICH funded Soares to be Nancy Elizabeth Prophet in Living History. She performs Prophet's diary and is developing Defiance! a solo on Prophet, 1st grad of color from RISD, 1918. Sylvia Ann is of the RI/Providence Middle Passage Ceremonies and Port Markers Project performing live history storytelling as 'Silvy Tory' freed RI South County slave. Sylvia/'Silvy Tory' performs again in 2018 for URI touring exhibit renamed "Visible Cloth, Invisible Bodies: RI Textiles and Southern Slavery in the 19 Century." It is mounted for RIMPCPMP by URI's Committee for the Commemoration and Study of Slavery in RI and their Dept. of Art and Art History.
Sea Glass Pendant Class
Saturday February 10, 2018 10:00 a.m. to noon

Have a beautiful piece of sea glass?  Learn how to create a pendant at this class! Pre-register at programs@fishingheritagecenter.org.