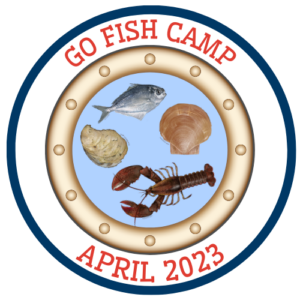 Go Fish! A free April Vacation Camp for New Bedford 4th graders
New Bedford Fishing Heritage Center, New Bedford Whaling National Historical Park, and the Whaling History Alliance have teamed up to present GO FISH – a free camp during April Vacation Week for current fourth graders who reside in New Bedford. Campers will learn about four of New Bedford's commercial fisheries with a focus on sustainability. There will be field trips, visits from scientists and fishermen, games and crafts!
The camp will take place from Monday, April 17 – Thursday, April 20th from 9:00 a.m. to 3:00 p.m. Current fourth graders who are New Bedford residents are eligible to apply.  Campers will be chosen by lottery.  Applications are due by March 31st with notification by April 7th. Click here to download an application in English, Spanish or Portuguese  or contact the Center at 508-993-8894 or programs@fishingheritagecenter.org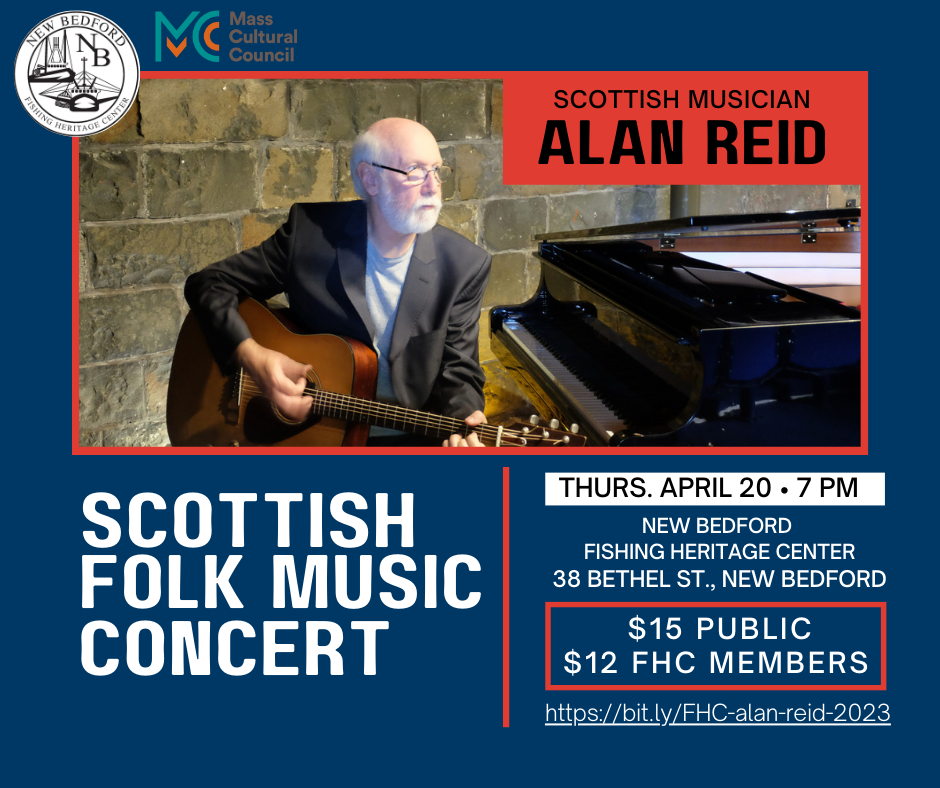 Concert: Alan Reid, Scottish Musician
Thurs., April 20 • 7 pm • $15 admission, $12 FHC members • NB Fishing Heritage Center (38 Bethel Street, New Bedford)
Ticket link: https://bit.ly/FHC-alan-reid-2023
Alan Reid has been a professional folksinger, musician and songwriter since 1976. He joined the fledgling Battlefield Band in 1969 while studying at Strathclyde University and subsequently recorded almost 30 albums with this hard-working and enduring band, in that time garnering a reputation for his playing and his singing. With an extensive experience of playing at home and abroad Alan delights audiences and presents the very best in modern and traditional Scottish song and music wherever he performs. For more info about Alan, see his website: https://alansongsreid.com/ 
We invite you to support New Bedford Fishing Heritage Center, Inc
Supporters such as you help us preserve and present the story of the fishing industry past, present, and future, through exhibits, programs, and archives. We thank you on behalf of the children we serve, the community we engage, and the many members and visitors who benefit from your generous gift.
The New Bedford Fishing Heritage Center, Inc. is a 501(c)(3) non-profit organization. All donations are fully tax-deductable as allowed by law.