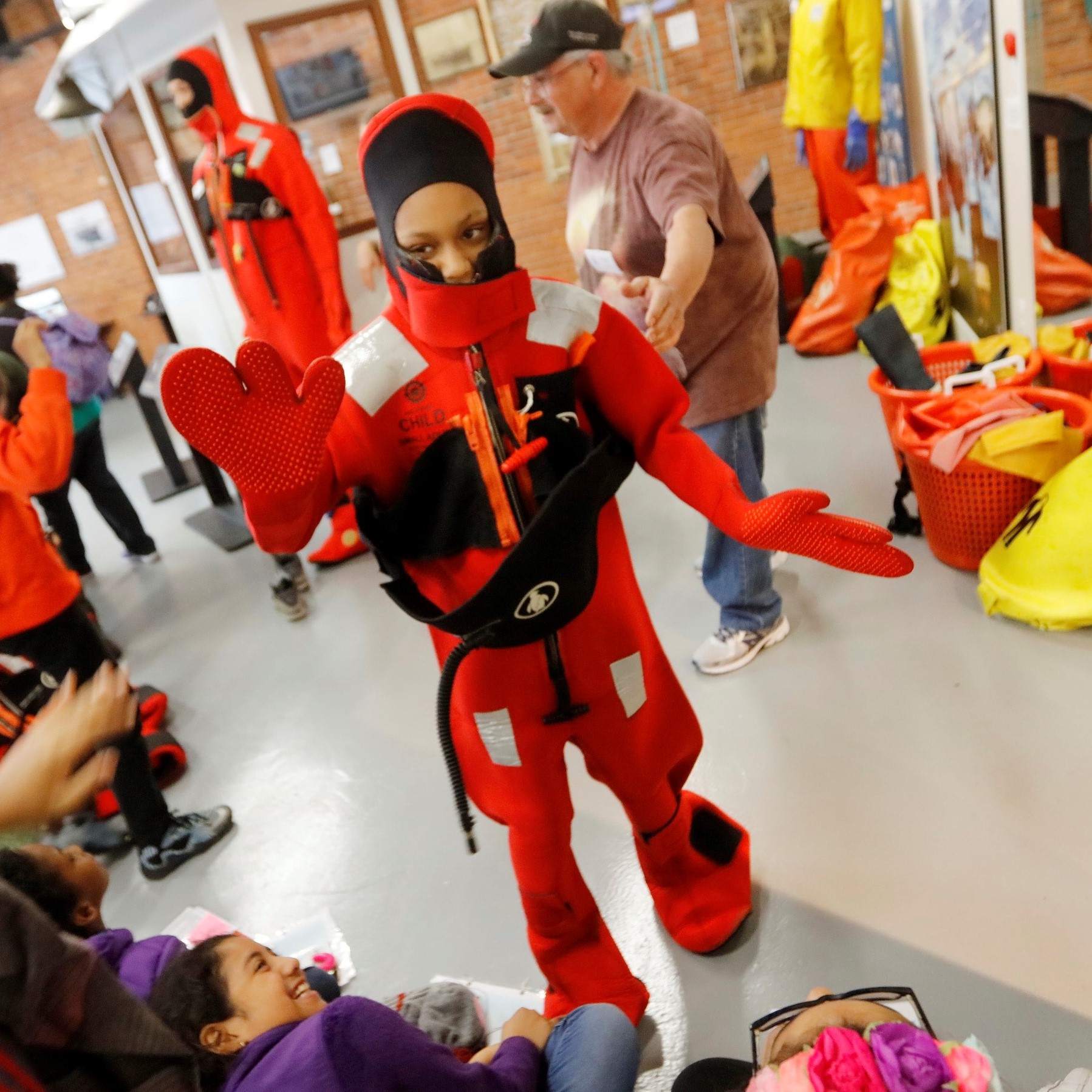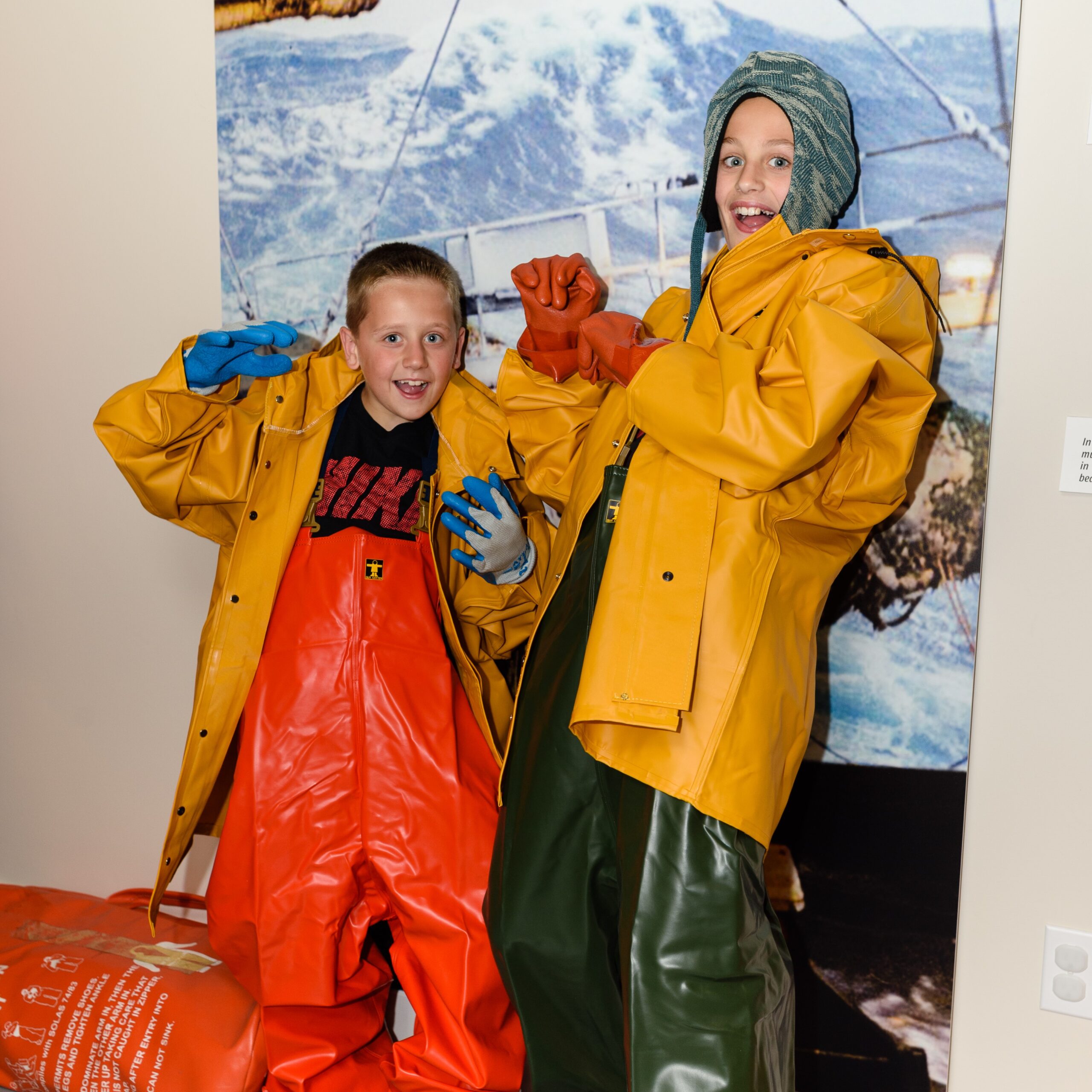 New Bedford Fishing Heritage Center offers a variety of standards-based educational opportunities for students of all ages! Program content can range from history and marine science to arts and culture.
Recent programs include field trips which introduced local high school students to career opportunities in the shoreside trades; All Hands On Deck, a program for upper elementary students focused on safety at sea; and Some Things Fishy, a program inspired by our recent gallery show where students created original artwork using found objects.
Programs can be tailored to the particular interests and ages of students. For more information or to schedule a group visit, email Hannah at Programs@FishingHeritageCenter.org or call (508) 993-8894.
Click here to access digital educational resources including our Virtual Vessel Tour.