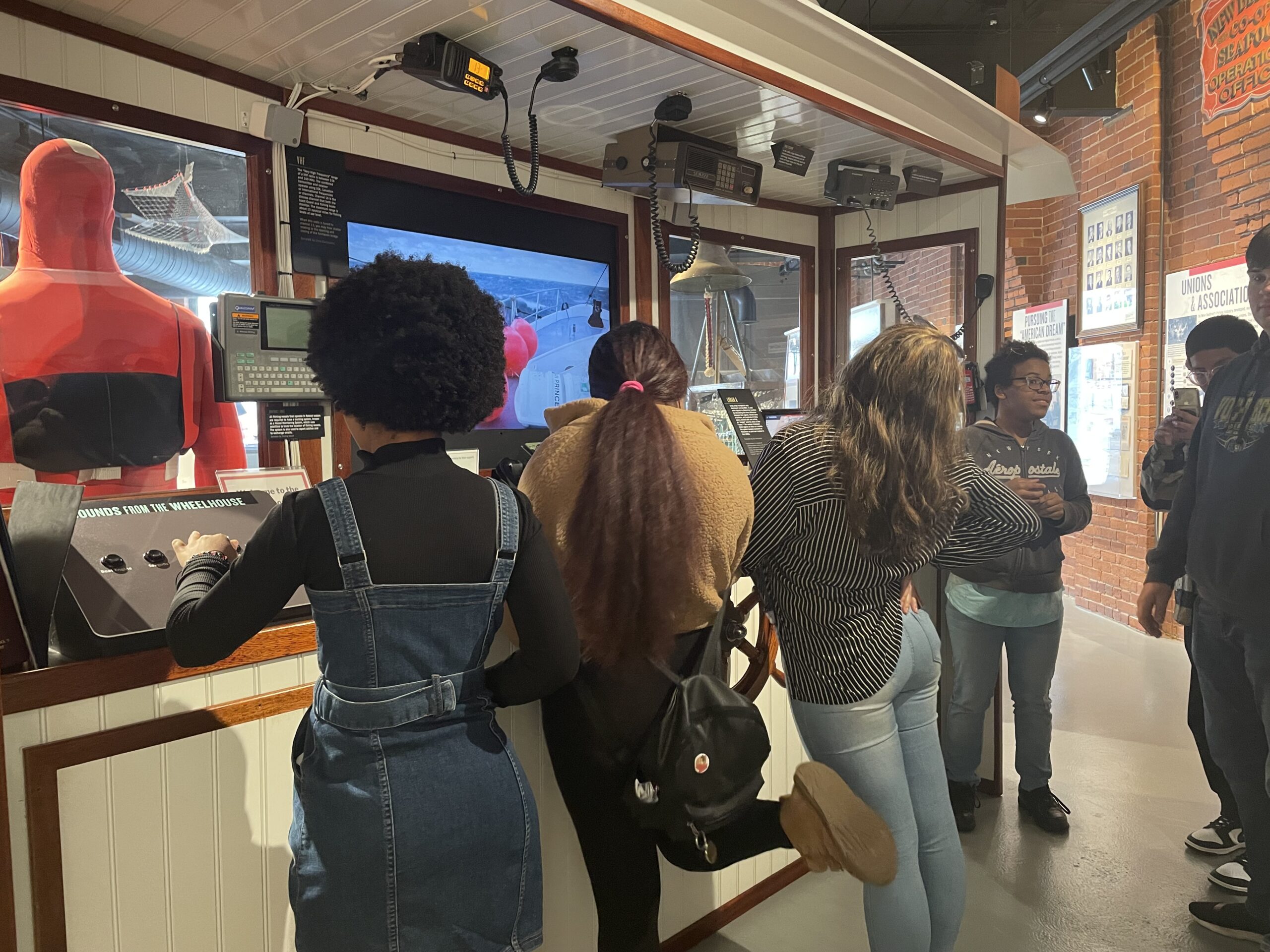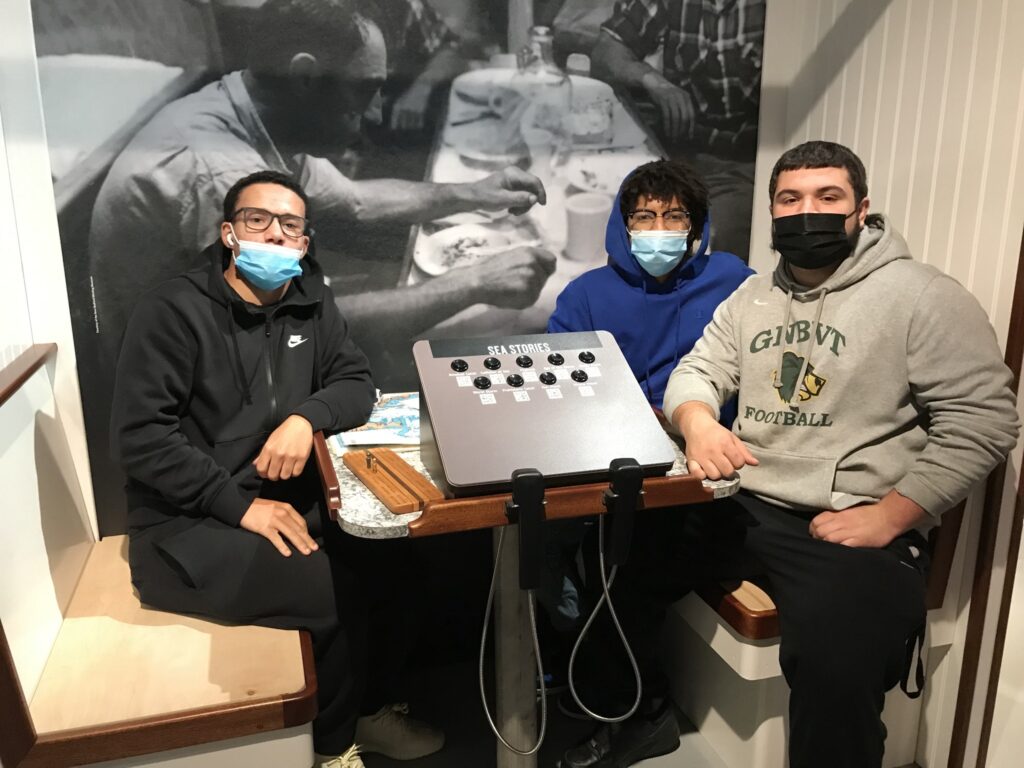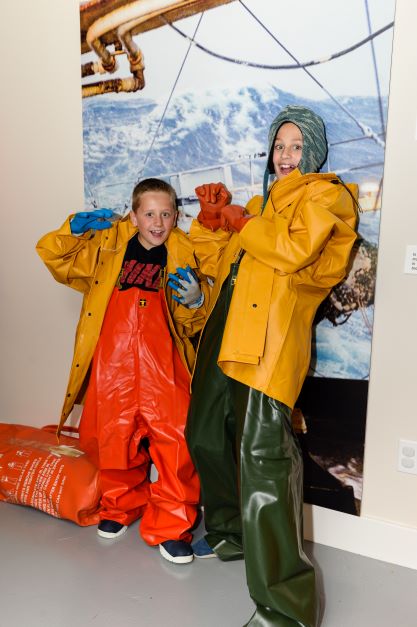 New Bedford Fishing Heritage Center offers a variety of standards-based educational opportunities for students of all ages! Program content can range from history and marine science to arts and culture.
Recent programs include:
All Hands On Deck, a program for upper elementary students focused on safety at sea. (45-75 minutes)
Change Over Time, a program where students explore exhibits and artifacts to understand changes in the workforce (immigration/gender history), working conditions (labor history), sustainability/regulations, and vessels/gear/technology. Appropriate for middle to high school students. (60-90 minutes)
Mysteries of the Deep, to be offered from July-October 2023. Students explore mythical and real-life sea creatures from around the world, with a science or art activity. Related themes include climate change, geography, mythology (all ages) Appropriate for all ages. (60-90 minutes)
Port History in Pictures, to be offered from April-June 2023. Students analyze the history of the Port of New Bedford from the 1910s-1980s using primary source archival images (ideal for middle-high school/ local history classes) Appropriate for middle to high school students, ideal for local history classes. (60-90 minutes)
Working on the Waterfront, an introduction to career paths in the fishing industry. Appropriate for middle to high school students. (60-90 minutes)
Programs can be tailored to the particular interests and ages of students. For more information or to schedule a group visit, email Allison at Programs@FishingHeritageCenter.org or call (508) 993-8894.
Click here to access digital educational resources including our Virtual Vessel Tour.