Something Fishy Camp 2021
Two one-week sessions of the Something Fishy Summer Camp will be offered this summer. Campers will learn about the Port of New Bedford from whaling days to the present through hands-on activities in marine science and the arts, daily field trips, and guest presenters. Space will be limited to 12 campers per session. Camp will take place primarily outdoors at the National Park's garden space. State and local health and safety protocols will be in place.
Something Fishy Camp is open to any student who will be in 4th grade during the 2021-2022 school year in a New Bedford Public School and provided free of charge. Breakfast and lunch are provided for all campers. Transportation to and from camp is NOT provided. 
Session 1: July 26th-30th; 9:00am-3:00pm each day
Session 2: August 2nd-6th; 9:00am-3:00pm each day
All current New Bedford 3rd graders/rising 4th graders are welcome to apply. Applications are due on June 1, 2021. Campers will be selected through a lottery process and notified by June 8, 2021.
Applications are now closed. Please contact programs@fishingheritagecenter.org or call (508) 993-8894 with any questions.
Something Fishy Camp is produced by New Bedford Fishing Heritage Center in partnership with New Bedford Whaling National Historical Park and the Whaling History Alliance. Funding is provided by New Bedford Day Nursery, New Bedford Whaling National Historical Park, BayCoast Bank, and a Community Funding Grant from the Bristol County District Attorney.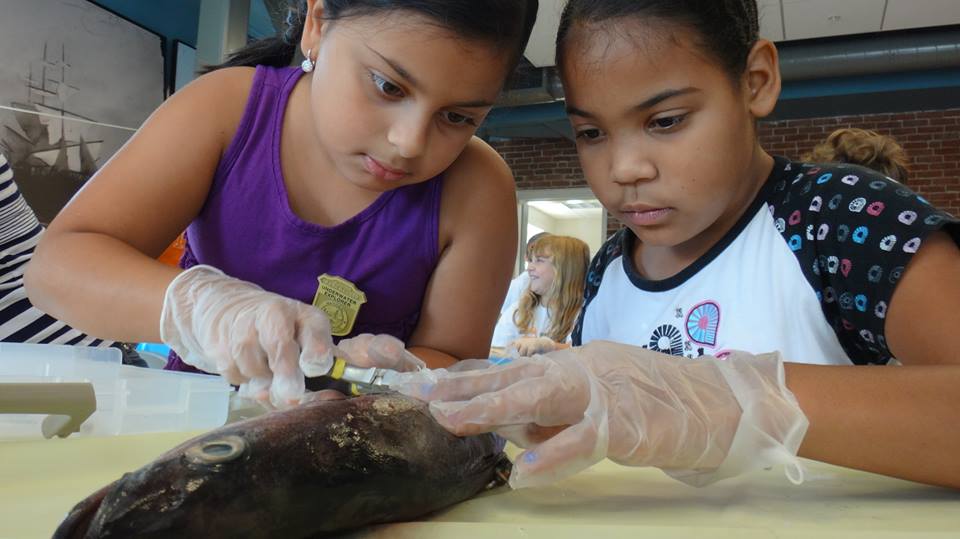 Campers try their hand at fish tagging during a workshop led by fisheries scientists from the UMASS Dartmouth School of Marine Science and Technology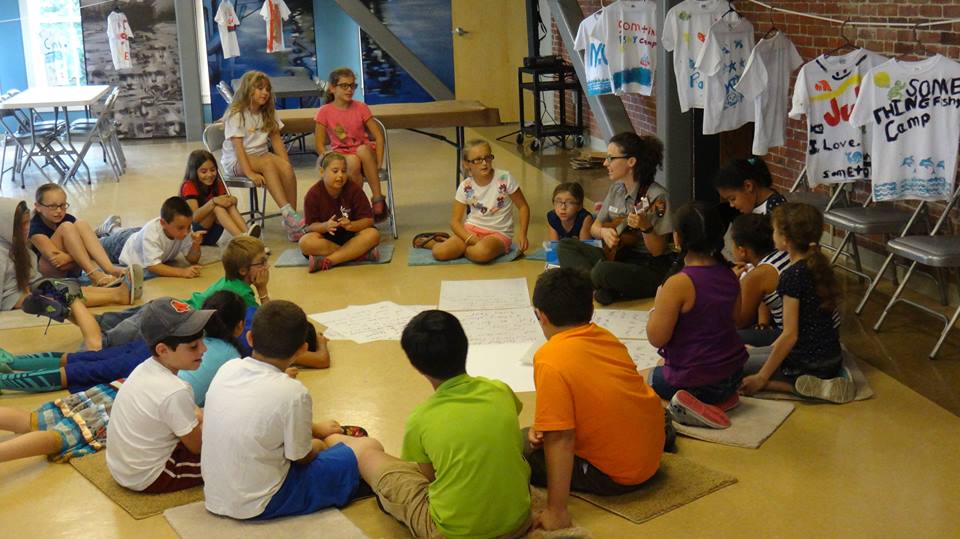 Visiting ranger Marieke Slovin engages campers in a songwriting workshop.
The camp curriculum is designed to provide New Bedford children with an introduction to the history and culture of the working port from whaling days to the present. Camp activities are largely project-based and include hands-on marine science, arts and crafts, games, chantey singing, daily field trips to local maritime sites (Whaling Museum, Seamen's Bethel, Buzzards Bay Coalition, Eastern Fisheries, Fisherman's Wharf, etc.), and guest presenters (fishermen, marine scientists, maritime artists and musicians, etc.). The National Park's Corson Maritime Learning Center  at 33 William Street serves as home base. This location offers easy walking access to most of the field trips.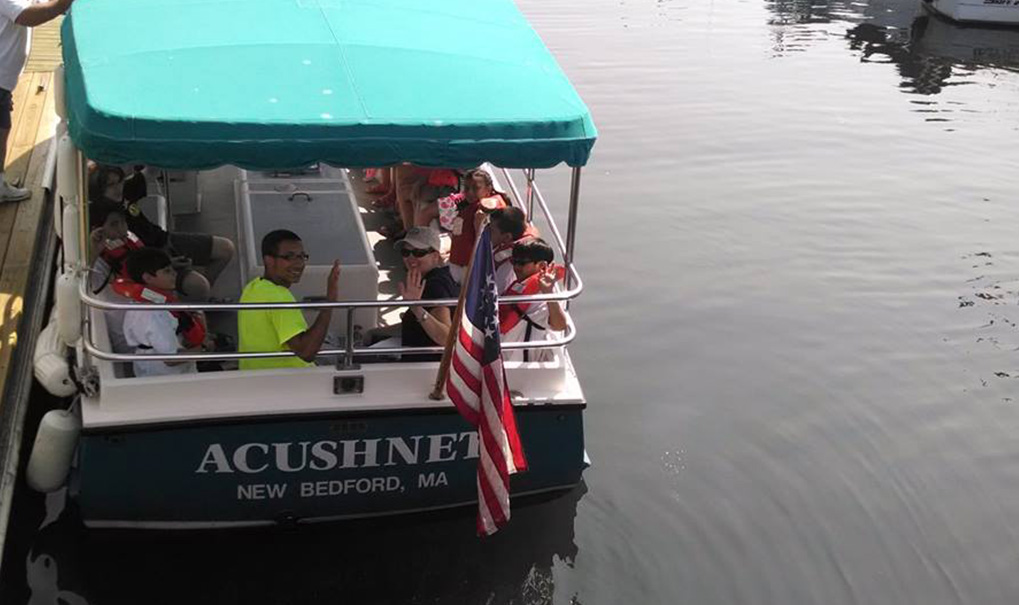 Campers take a guided tour of New Bedford Harbor with Whaling City Expeditions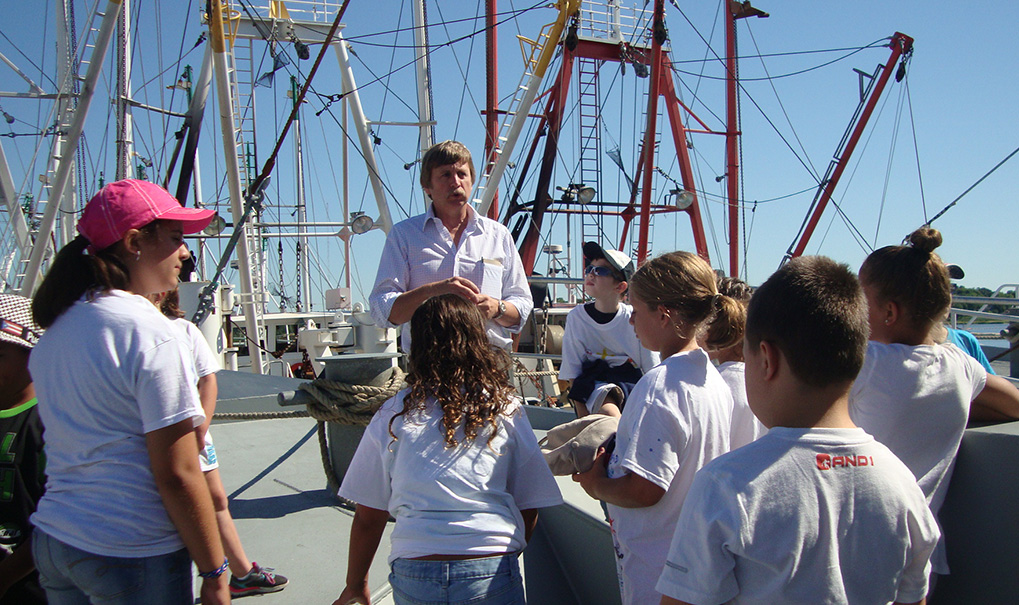 Ron Enoksen, Vice President of Eastern Fisheries talks with campers ahead of their dockside tour of a working scallop vessel