Sharks Come Cruisin' Thursday August 9th 6:30 – 7:30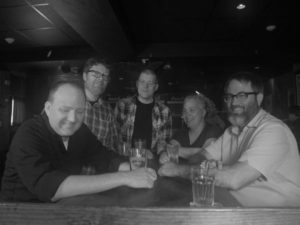 Join us as Sharks Come Cruisin rock our outdoor "stage" (aka the parking lot!) during AHA's Jammin in the Streets! Dance the night away as they play an energetic mix of original and traditional sing-along songs, keeping the themes of audience participation and celebration at the center of their music and live performances.
In the event of not-so-nice weather, the concert will move inside the Center!