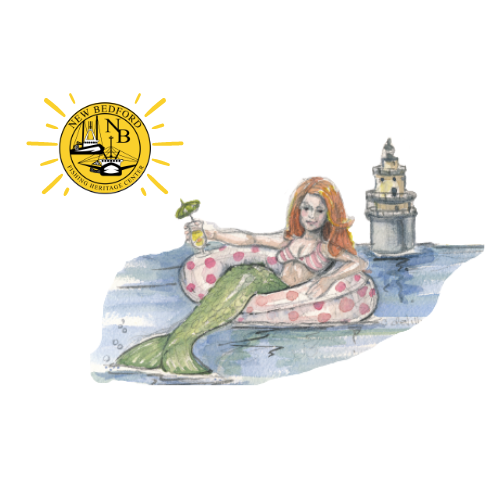 2023 Seafood Soirée – a gala to benefit New Bedford Fishing Heritage Center. This annual event celebrates the bounty of the sea. The 2023 event takes place under a tent at Cisco Brewers New Bedford overlooking the waterfront. Guests will enjoy local seafood in the nation's most valuable fishing port, while watching the boats as they head out to sea and return with their catch. Taste more than a dozen dishes featuring local seafood and seasonal ingredients, prepared by the area's finest chefs.  Tickets include two beverages (choose from a selection of wine, beer, and signature cocktails). The event also features a "Fluke and Flounder" chance auction, live music, handmade chocolates, and coffee.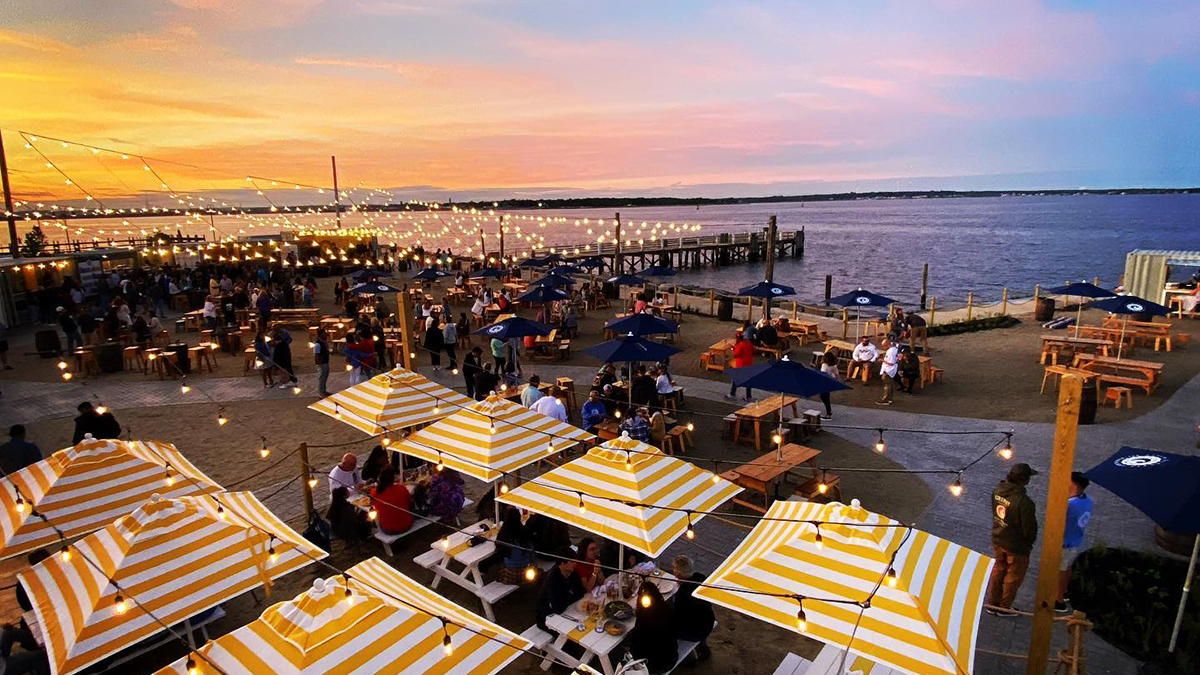 Chef Dan Billo, North Coast Seafoods, Boston
New Bedford Scallops and Bacon – Smoked New Bedford scallops and bacon jam with habanero oil
Chef Henry Bousquet, Culinary Arts Instructor, Greater New Bedford Regional Vocational-Technical High School
Korean Corn Dogs
featuring Atlantic hagfish provided by Atlantic Red Crab Co.
Chef José Arturo Cabral, Restaurante Algarve, New Bedford
Sea Bass Ceviche featuring sea bass provided by Red's Best

Chef Chris Cronin, Union Flats, New Bedford
Swordfish Hotdogs
Chef Ross Young, Yozakura Japanese Kitchen
Japanese style crab cakes with a yuzu aonori aioli
featuring red crab provided by Atlantic Red Crab Co.
Chef Hiroki, Cisco Brewers New Bedford
Assorted Sushi
Chef Matt Lerish, Foley Fish, Boston
               Marinated Pt. Judith calamari with piquillo pepper, preserved lemon, and parsley
Chef Michael Melo, M&C Café Catering, New Bedford
Maryland-style Skate Cakes with remoulade sauce
featuring skate provided by Bergie's Seafood

Chef Dan Portelance, Turk's Seafood, Mattapoisett
Pan Seared Scallops with a Fra Diavolo Sauce and Basil over a grilled polenta cake
Chef Josh Riazi, Servedwell Hospitality, New Bedford
Crispy Monkfish Tacos
Chef Marc Swierkowski, Cast Seaside Bites & Bar, Marion
Smoked Blue Fish Pâté with aji amarillo and carrot hot sauce
featuring fish provided by Kyler Seafood
Chef Mary Towers, Executive Chef, The Bay Club, Mattapoisett
Seafood Paella cooked on-site
Chef Andrew Wilkinson, North Coast Seafoods, Boston
Kelp Meatballs on Resolution Salad – Maine sugar kelp meatballs, hummus spread and pickled vegetables
Oxford Creamery, Mattapoisett
Mini Lobster Rolls
Raw Seafoods Inc., Fall River
Black Bass and Tautog Escabeche – Honey Blossom vinaigrette, sunblush tomatoes, daikon, marigold, and celery
West Island Oysters, Fairhaven
Local Oysters on the half shell