New Bedford Fishing Heritage Center
Read the article online here.
Fisherman's Voice
June 2016. Volume 21, No. 6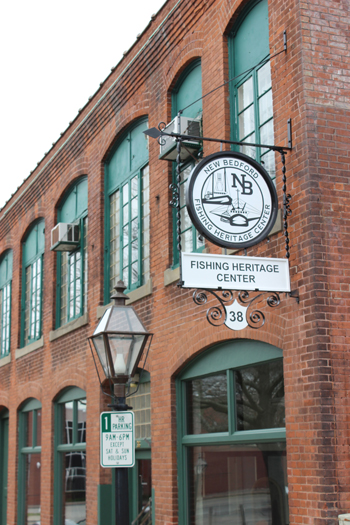 New Bedford's Fishing Heritage Center will hold a grand opening celebration on Saturday, June 25. The center is dedicated to preserving and presenting the story of the fishing industry past, present and future through exhibits, programs and archives. The Fishing Heritage Center is at 38 Bethel St., New Bedford, one block from the New Bedford Whaling Museum in the historic waterfront district of New Bedford.
During the Commercial Marine Expo April 27-28, a reception sponsored by the R.A. Mitchell Co. was held at the new Heritage Center. About 150 people attended, helping to raise $4,500 for the Heritage Center from a raffle of donated photographs, crafts, books and art work.
The center's director, Laura Orleans, said the center will continue to do fund-raising for the center, which included the restoration of a historic building on the New Bedford waterfront—a historic commercial fishing district that dates back to the 1600s in what is known as "The Whaling City," a name that derives from the city being the most important whaling port in the world in the 19th century.
The New Bedford Fishing Heritage Center received a $20,000 Maritime Heritage Grant. The grant will be used to fund the creation of a 15-minute orientation film, tentatively titled Resilience: The Story of New Bedford's Fishing Industry. The center will also be working with Big Ocean Media to produce a film that will present an overview of the history and development of New Bedford's commercial fishing industry from 1900 to the present, exploring "life at sea, life on shore," and "sustaining the resource." The center expects to complete the film in time for the 2017 summer season.