BIG BOATS, LITTLE BOATS
Saturday | September 28, 2019
10:00 a.m. – 6:00 p.m.
Big Boats, Little Boats
A free celebration of commercial fishing culture in New Bedford, MA, the #1 Fishing Port in the Country
presented as part of William Street Bow to Stern
Through exhibits, demonstrations, walking tours, dockside vessel tours, author readings, and performances, the event  showcases industry skills, fisheries science, and sustainable seafood.  A display of model fishing boats  complements the Center's fall exhibit F/V Innovation chronicling the history of vessels and gear and honoring the contributions of local industry innovators.
Activities take place in and around the New Bedford Fishing Heritage Center (38 Bethel Street) and on Steamship Pier (walking and vessel tours) and City Pier 3 (harbor tours) from 10:00 a.m. to 4:00 p.m. A free shuttle will run in a loop between the Center and the waterfront.
A free concert of maritime music will take place at the Seamen's Bethel, (15 Johnny Cake Hill) from 4:00 p.m. to 6:00 p.m. featuring the New Bedford Sea Chantey Chorus, the Ana Vinagre Ensemble, and the Johnson Girls.
For a full list of events, see the Big Boats, Little Boats schedule.
Concurrent with these activities: the Upper William Street Festival presents performances, exhibits, artist booths, food and more from 11:00 a.m. to 5:00 p.m. on upper William Street and 8th Street DATMA presents Silver Current, a public art installation in Custom House Square. A free shuttle with stops on Elm Street, Union Street, William Street will connect these activities.
Presented with support from our generous sponsors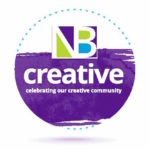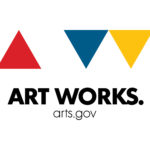 Presented in partnership with