Salty Santa December 1st noon to 4:00 p.m.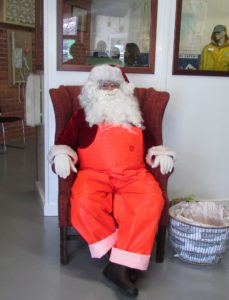 Join us during Holiday Stroll as we kick off the season!
Fun for the kids (and kids are heart!) Bring your camera and take a photo with Salty Santa. Make & take Christmas ornaments for kids to create.
Start your holiday shopping at our gift shop! Enjoy 10% off your purchases plus a free gift with purchase of $25 or more!
Poetry Reading with Skye Shirley Sunday December 2nd 1:00 p.m. & 3:00 p.m.
Join us as poet Skye S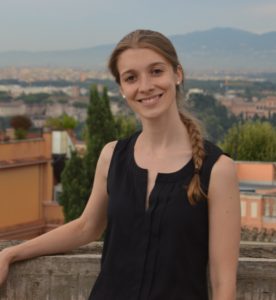 hirley reads from her book Hardtack, in which women and the history of coastal Massachusetts are recurring themes.  In this book, the maritime industry serves as a framework for exploring issues of femininity, bisexuality, and motherhood.  The female body is traced along the many branches of its evolutionary past, from sea mammals to the wives and daughters who called the 19th-century boomtown of New Bedford home.  These strands still inform contemporary womanhood as we move through an increasingly technological world. There is a closeness to history that is clasped tightly but can also burden the present if it is not embraced.  Connections between women are central to this text, and transcend the categories of time, species, and heterosexuality as fiercely held bonds fray and are remade.
The culmination of a poetry residency at the New Bedford Whaling Museum, Hardtack is the award-winning poet Skye Shirley's first book.