February School Vacation Week Activities
Thursday, February 21 – Sunday, February 24 10:00am-4:00pm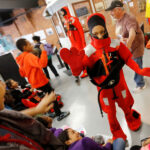 Kids home from school this week?
Come aboard for a boatload of fun, free activities including make-n-take crafts and a scavenger hunt!
Visitors are also invited to try on foul weather gear, explore the wheelhouse, and race the clock while donning a survival suit.
Fishing Industry Trivia Night
Thursday, February 28 7:00pm-9:00pm
Tease your brain! Bring a team or join one here. Questions will be maritime themed and player friendly.
5 chances to win, $5 beers, and $5 admission. Sponsored by Chris Electronics Corp. and Moby Dick Brewing Co.
Unusual Catches Day
Saturday, March 2  1:00pm-4:00pm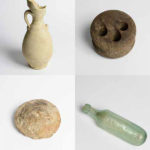 New England's fishermen harvest millions of pounds of seafood each year. Anyone who has fished for any length of time has a story about something unexpected that came up in the net. From bottles, pottery, and tools to bones, fossils and even bombs, objects are continuously pulled up from the deep.
On Unusual Catches Day, a team of maritime archeologists will be at the Center to examine unexpected items found in fishermen's nets and dredges. Commercial fishermen are encouraged to bring in their found objects pulled up from the deep for analysis.
Stayed tuned for more special events in 2019!