Cooking Classes
The New Bedford Fishing Heritage Center and New Bedford Port Authority are teaming up to present a series of free seafood cooking classes. Funded by a grant from the Massachusetts Division of Marine Fisheries, these programs are designed to promote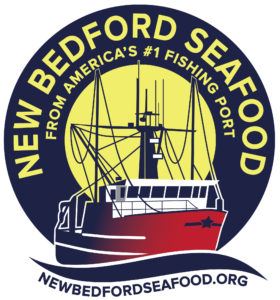 the New Bedford Seafood brand, educate the public about local, abundant and underutilized species,and inspire local residents to explore a wider variety of seafood choices while  building a market for these species.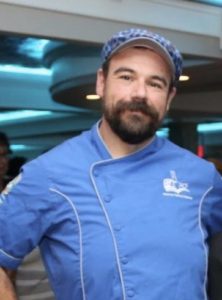 Cooking classes will be taught by Chef and Greater New Bedford Regional Vocational Technical High School Culinary Arts Instructor Henry Bousquet. Classes will take place on Wednesday evenings from 5:30-8:30 p.m. at Greater New Bedford Regional Vocational Technical High School.  Each class will focus on two underutilized species.  Participants will prepare two dishes and enjoy their creations at the end of each class.
June 27- The Mediterranean Diet: How the Foods You Eat Can Save Your Life featuring Pollock and Scup (registration opens May 24)
July 25 –  How to Cook and Serve Whole Fish Preparations featuring Red Fish and Whiting (registration opens June 25)
August 15 – Crafting Sauces that Enhance and Highlight Underutilized Species featuring Red Hake and Dog Fish (registration opens July 15)
Classes will be presented free of charge. Each class is limited to 20 attendees.  Pre-registration is required – click on the class description to register.